How to create advertising campaigns in Product Ads
Learn how to create more than one campaign to increase your sales with Product Ads.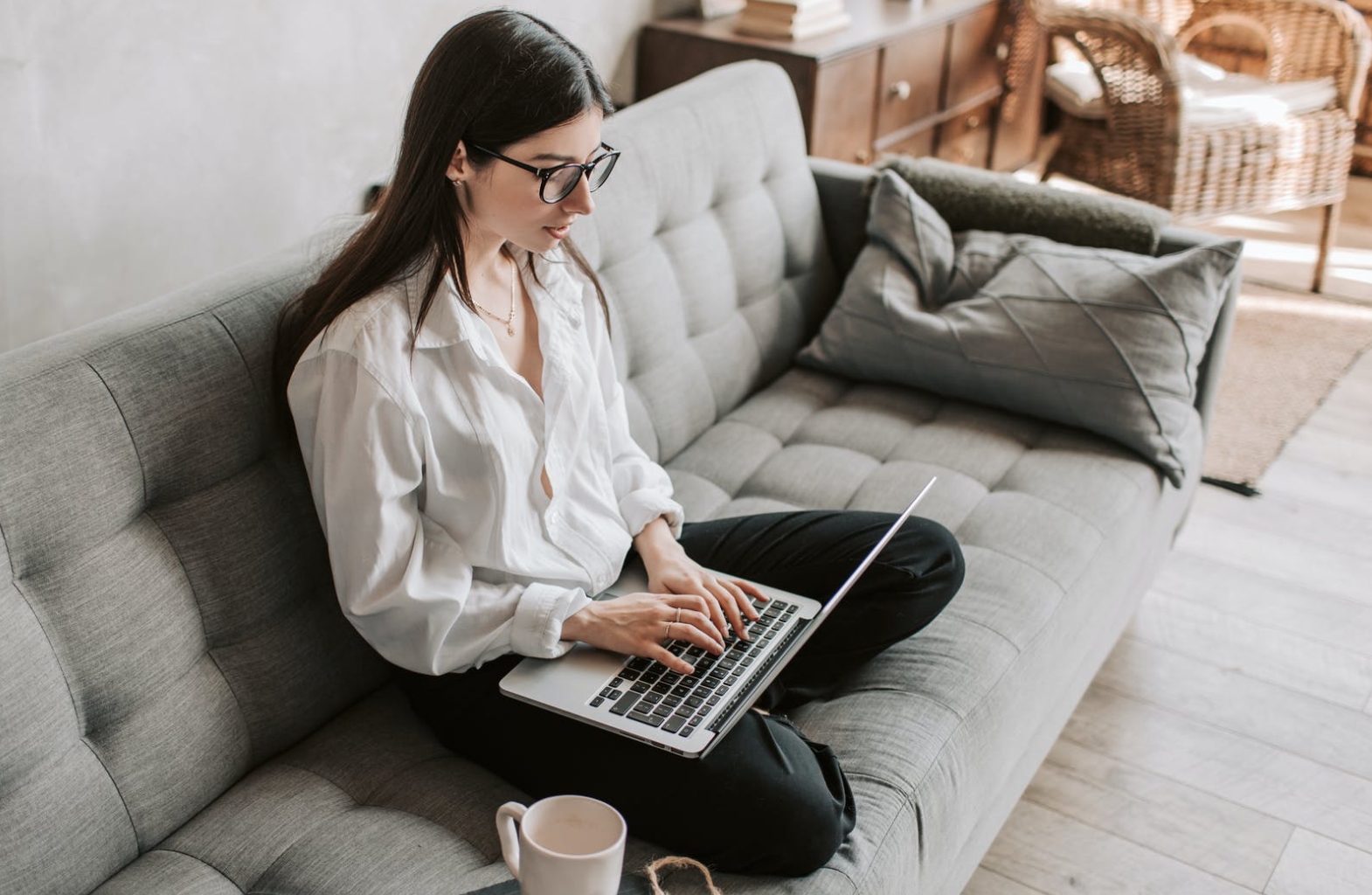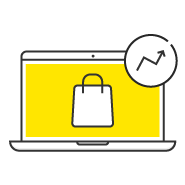 Advertising is an excellent ally to boost your business. That is why the Product Ads tool is ideal for you to reach potential buyers and take your sales to the next level.
With Product Ads you can:
Create several campaigns.

Assign customized budgets for your campaigns.

Evaluate metrics and monitor the results of your campaigns.

Get your ads sorted and keep up to date on how your campaigns perform.
Here, we tell you how to take the first steps to start creating successful campaigns with Product Ads.
How to create advertising campaigns
1. Hire Product Ads
To create a new campaign, first you need to hire Product Ads. How can you do this? In your Mercado Libre account, enter Summary and then Advertising, on the menu on the left.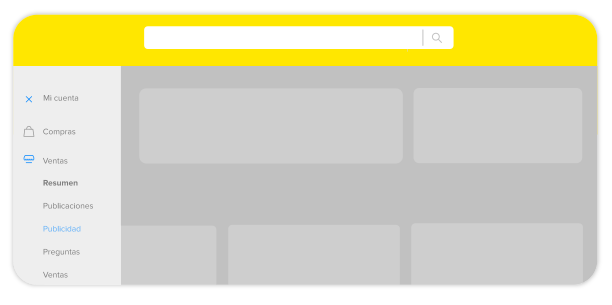 If you are MercadoLíder and have green reputation as a seller, you will see the option already activated to start. Learn more about the requirements to have Product Ads.

2. Create a campaign

After hiring Product Ads, enter the advertising administrator (on the menu on the left, in the Advertising option) and click on the Create campaign button.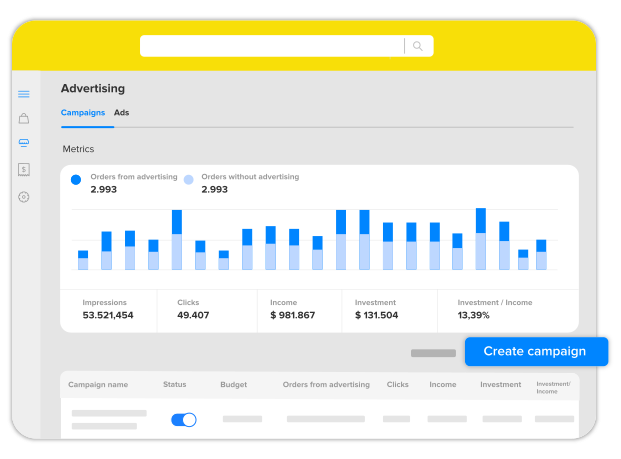 Once on the page, you can give a name, assign a daily budget and manage it according to your goals.
3. Add ads to your campaign

After creating a campaign it's time to assign which ads (which are your listings) you want to be part of it. How can you do that?
Select the sponsored ads you want to group together.

Click on

Add ads

.

Click on

Create campaign

. Done! There is your campaign!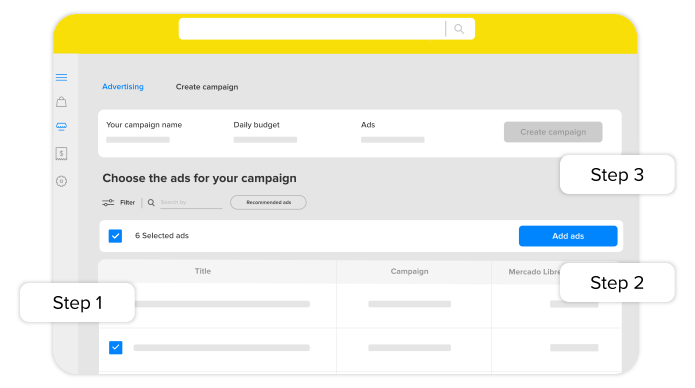 Remember that you can create as many campaigns as you want to arrange your ads.
How to add ads to an existing campaign
In order to add new ads to an already created campaign, access the campaign administrator in your Mercado Libre account and click on Add Ads.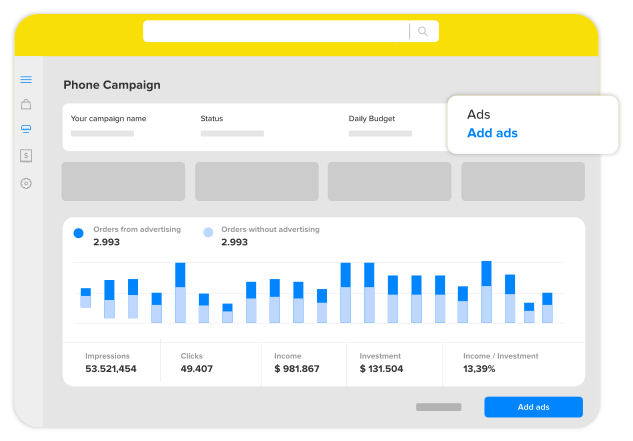 Then, you will see the ads that you can add to this campaign. You can use the filters to find the ads you want to add faster.
After selecting them, click on Add Ads and then Save. That's it! You have added the ads to your campaign.
How to move ads between campaigns
To move ads between campaigns or assign them to a new campaign, go to the Campaign Administrator in the Ads Section.
Select the ads you want to move and click on Move Ads.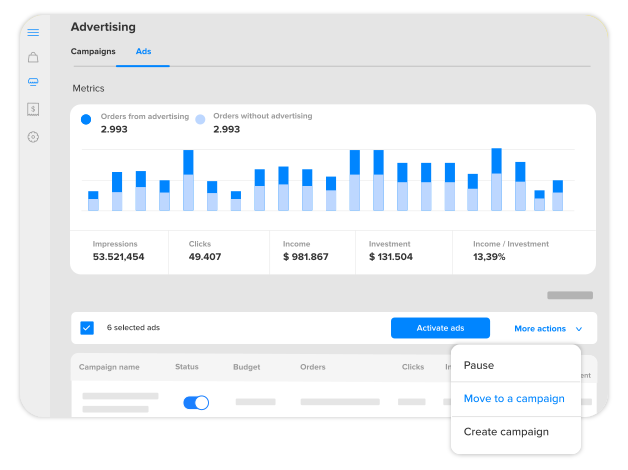 How to have a successful advertising campaign
We recommend that you

review the budget

to make sure you are not limiting the frequency with which your sponsored ads appear and the potential sales that can be generated.
If this is happening, we will let you know and propose three budget options that will increase the traffic of your sponsored ads, improving the chances of sale.
It is important that you

activate the ads with good return

, for example, that have good sales volume, as they will help to improve your return on investment in advertising.

If you have ads paused in any campaign, we will notify you to indicate the ones you should activate. In addition, we will recommend that you activate the ads with good sales level that you have not yet grouped in any of your campaigns.
We made a webinar so that you can follow it step by step. View webinar
Optimize your Advertising campaigns and win more and more buyers