The new sales metrics section has just arrived
We created new tools, so that you can monitor in real time the performance of your business at Mercado Libre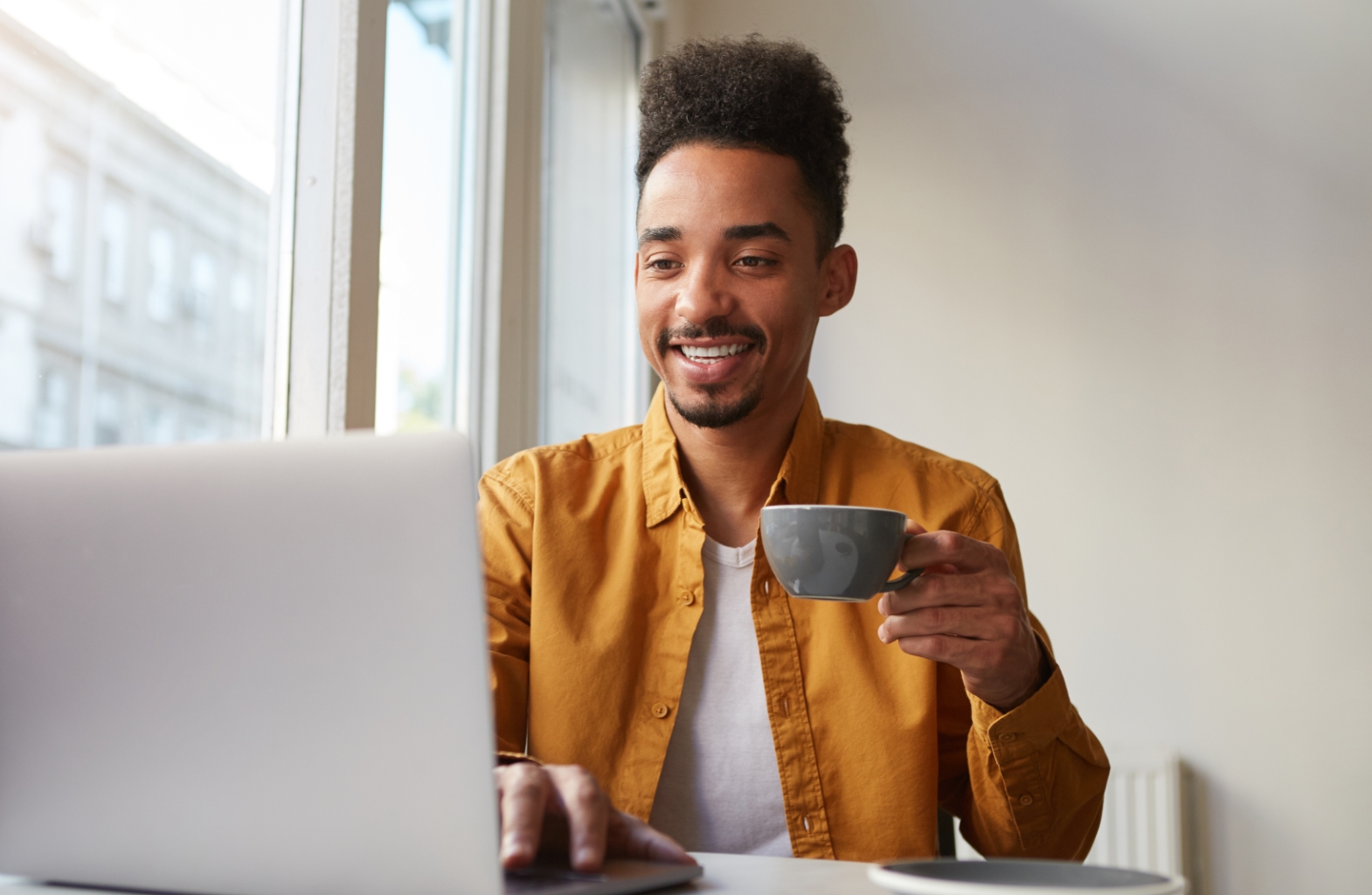 Make better decisions based on your sales metrics
Start analyzing your gross sales, number of orders, units sold and the average price of your products within the period of time you select.
You have up to a year of history to compare, and the data will be updated in real time.
Review the metrics whenever you prefer and make the best decisions to keep growing as a seller.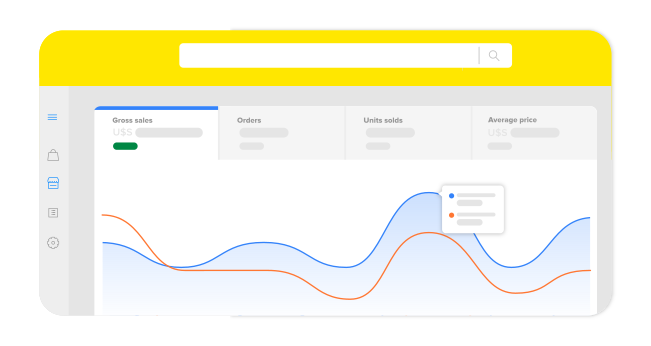 Identify the most relevant products
We listed the products and variations that concentrate more gross sales, so that you do not miss them.
You will be able to analyze in details the percentage that each product represents in your total sales, the units sold, stock control, closely tracking them to improve the performance over time.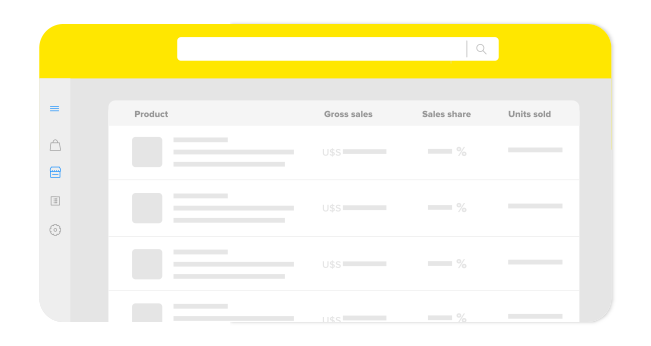 Compare your sales data between different periods of time
Analyze the profitability of your metrics among different dates and use the filters to learn in detail the performance of your business.
Select the categories where you have sales and learn about the behavior of your metrics in this specific segment.

If you filter by logistics means, you can see your sales data in Full, Flex or through another shipping method that you have been using, and identify those that generate more revenue.

If besides selling at Mercado Libre you also have an online store at Mercado Shops, you can filter by channel and analyze the profitability of each one separately.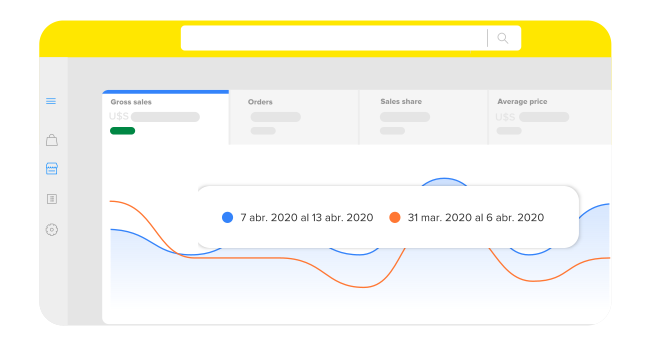 We will keep adding new features to the metrics section, so that you have more tools and keep growing as a seller